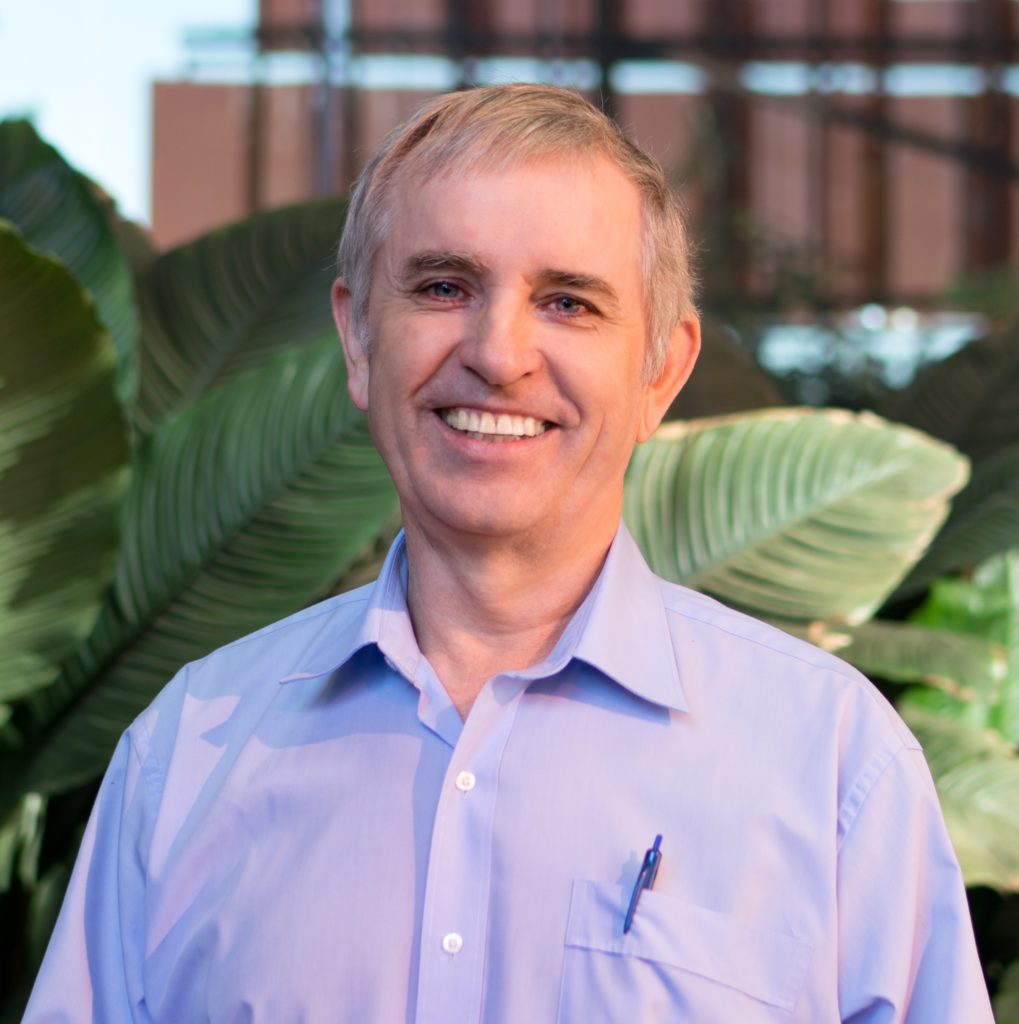 Dr Brian De'Ambrosis. MB BS. FACD.
Dr Brian De'Ambrosis is a graduate of the University of Queensland. After completing his specialist dermatologist training with the Australasian College of Dermatologists he worked at the Skin and Cancer Foundation of Australia in Sydney and obtained his fellowship in Mohs Micrographic Surgery, Advanced Cutaneous Surgery and Laser Surgery.
Dr De'Ambrosis established South East Dermatology in South East Brisbane and is a senior visiting medical officer in procedural dermatology at Princess Alexandra Hospital. He is also a visiting dermatologist at the Queensland Institute of Dermatology at Greenslopes Private Hospital and a senior lecturer at the University of Queensland. At the training institutions he is involved with supervision of dermatology registrars particularly in the area of specialised skin cancer surgery. He has thirty publications in peer-reviewed journals and given lectures at an international and national level relating to skin cancer and general dermatologic disorders.
Dr De'Ambrosis' special interests include melanoma, non-melanoma skin cancers, Mohs Surgery (a highly specialised form of skin cancer surgery), laser surgery, perineural invasion and acne management.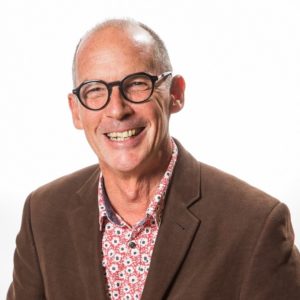 Dr Jim Muir. MB BS. FACD.
Dr Jim Muir is a life-long resident of Brisbane who qualified as a specialist dermatologist in 1994. Besides practicing at South East Dermatology he is the Director of the Department of Dermatology at the Mater Hospital, South Brisbane. As the dermatologist for 'Telederm National', a website run by the Australian College of Rural and Remote Medicine, Jim also delivers dermatological care to all parts of Australia via the internet. Jim has a special interest in skin cancer and skin disease in the elderly. He is actively involved in medical education he regularly lectures on dermatology to other specialists, general practitioners, medical students, pharmacists and the general public.
Jim is also a senior lecturer in dermatology at the University of Queensland, a moderator of the International Dermoscopy Society, Chair of the Brisbane Hospitals Dermatology Group and has for many years been involved in the provision of dermatology education to the Department of Podiatry at the Queensland University of Technology. At the time of writing Dr Muir has 15 publications in peer reviewed journals and texts.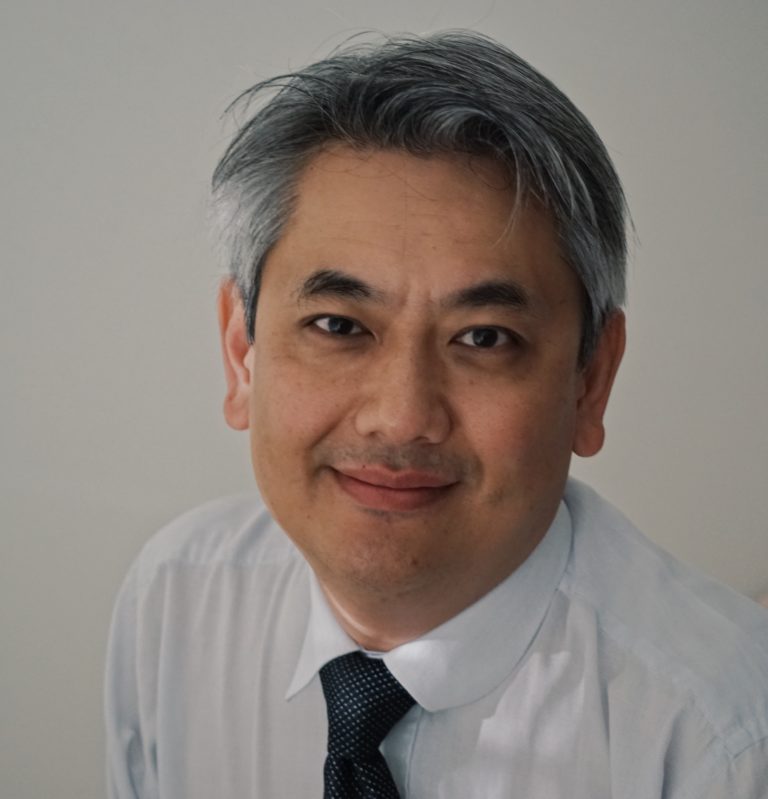 Dr Simon Yong-Gee. MB BS. FACD.
Dr Simon Yong-Gee graduated from the University of Queensland in 1992. In 1997 he commenced his dermatology training in London and Edinburgh before completing his qualifications in Queensland in 2002. Dr Yong-Gee is also a Visiting Medical Officer at the Royal Brisbane and Women's Hospital and is involved in teaching registrars and medical students. His interest is in general dermatology.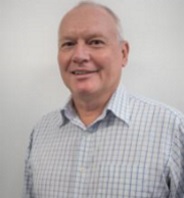 Dr Paul Komarowski. MB BS. AdvDipBusMgt, CertAdvClinDerm
Dr Paul Komarowski graduated from the University of Queensland Medical School in 1986 and undertook residency at the Royal Brisbane Hospital and the Royal Children's Hospital. He spent twenty-one years in general practice where his interest and enthusiasm for skin cancer management developed. In 2007 he decided to leave full time general practice to focus on what had become his professional passion – skin cancer diagnosis and management.
In 2008 he was fortunate to be offered an opportunity to work with the dermatologists at Southeast Dermatology, providing in-house surgical services to the patients of the practice, where he continues to date.
In 2016, Paul expanded his practice in joining Dr Ben Carew at Southeast Dermatology Stafford, where he provides the full gamut of Skin Cancer GP services to patients. He also practises at Ashgrove Skin Cancer Clinic.
Paul believes strongly in the premise that skin cancer management education should be provided by experts trained and practicing in Australia's unique skin cancer environment, and is pleased to be one of the founding directors of Australian Skin Cancer Academy. He enjoys the challenges that everyday skin cancer practice and skin cancer education present.
Outside of medicine Paul is married and has three adult children (and a Cavoodle who thinks he is the fourth). He is a keen sailor and enjoys racing both inshore and offshore, and cruising the waters of southeast Queensland.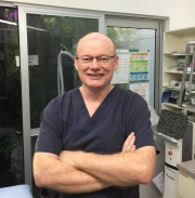 Dr James Freeman. B. Sc (Hons),  GD Teach, MA, MBBS, FRACGP.
Dr Freeman graduated in medicine from the University of Queensland in 2001. During his hospital residency in became interested in dermatology during a residency term at the Princess Alexandra hospital dermatology department. Subsequent to this he undertook training in General Practice completing special interest terms in dermatology and skin cancer management. 
After obtaining his fellowship in 2006 in General Practice he completed a certificate course in skin cancer management conducted by the College of General Practice in concert with the Australasian College of Dermatologists. He has worked in primary care skin cancer / dermatology regularly since 2007. Since starting as clinical assistant / proceduralist at Southeast Dermatology in 2010 he has broadened his practice following training in the use of IPL and Laser in the treatment of some cosmetic skin conditions.  
He also takes an interest in teaching, both for medical students as a Senior Lecturer at the University of Queensland Faculty of Medicine, and for doctors completing skills courses in skin cancer management.
Dr Alvin Prakash. MBBS. FRACGP. 
Dr Alvin Prakash graduated from James Cook University in 2008 with high distinction. He went on to achieve the highest ranking for selection into his GP fellowship in Brisbane. 
He has extensive and varied medical experience having worked in regional centers of Australia including Darwin, Maryborough, and Hervey Bay supervising junior doctors. 
He also works as a dedicated GP and skin cancer doctor in North Brisbane and Redcliffe.